FINAL 4 OF THE SLOVAK HANDBALL CUP
Logotype / Visual identity / Branding / Instagram stories / Prints
1. The Task
Slovak Handball Association approached us with a request to create a logo, branding and visuality of the event.
2. Description of project
The Slovak Handball Association organizes annual men's and women's semi-final matches called FINAL 4 of the Slovak Handball Cup.
3. Idea
SZH's requirement was that the logo and overall visuality could be used for a longer period of time, thus saving the cost of creating the design in the coming years.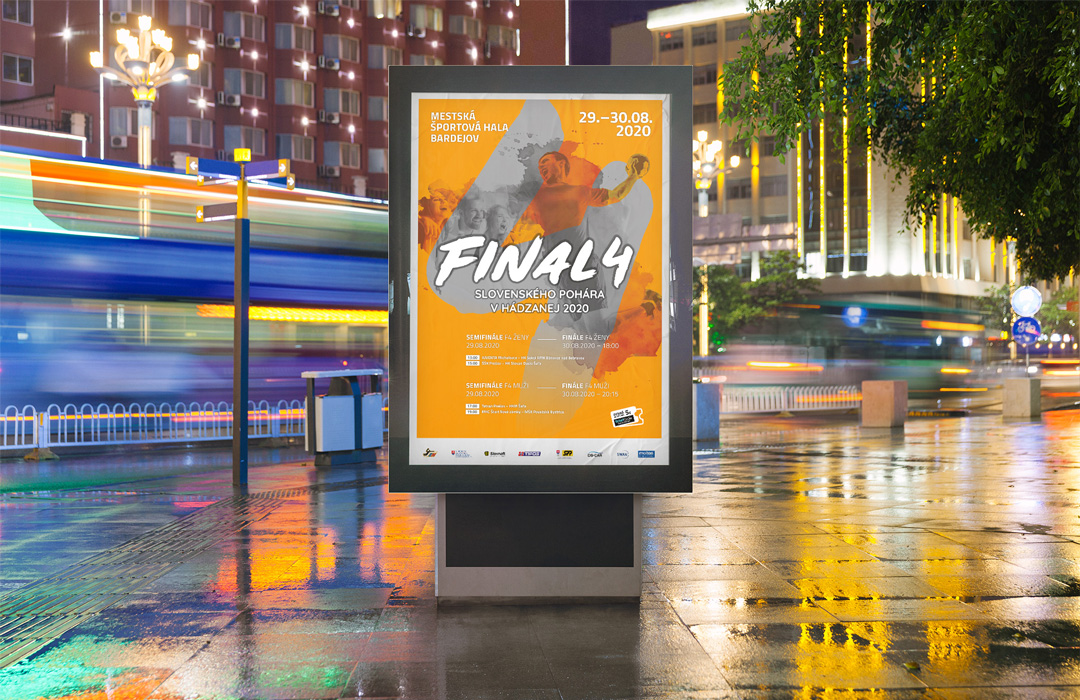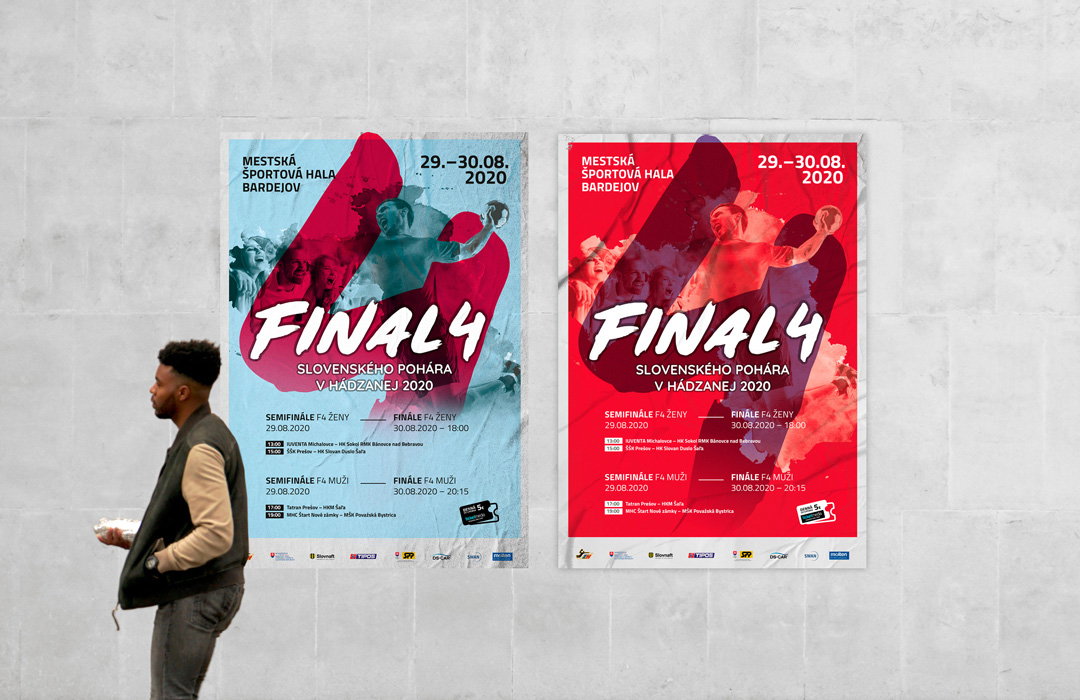 Color variants of posters for the next years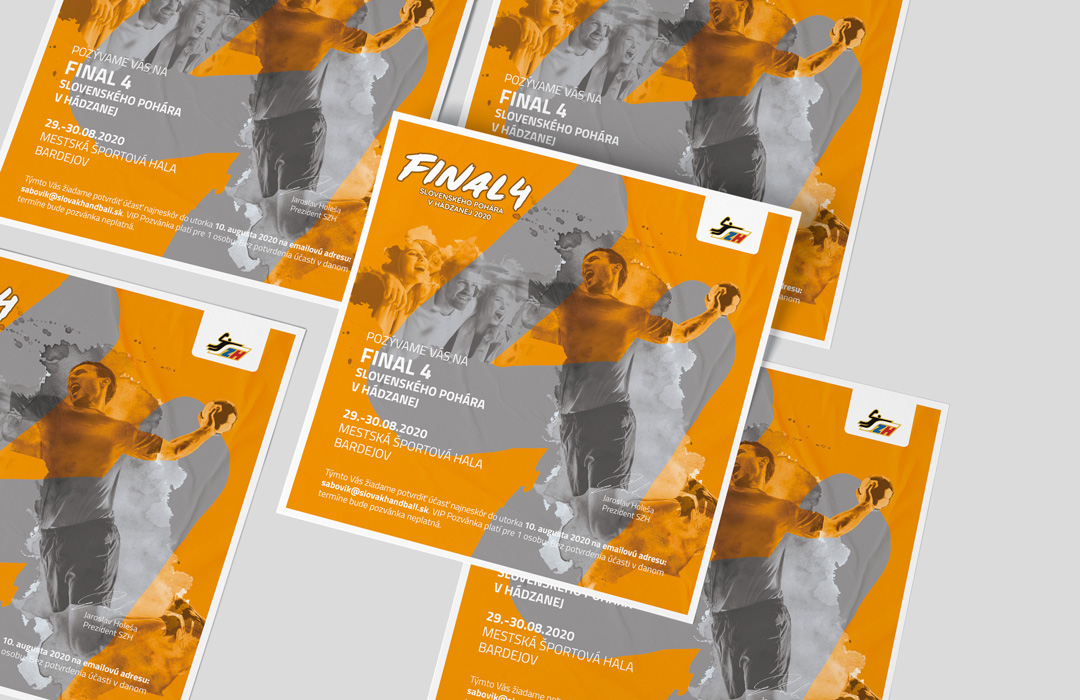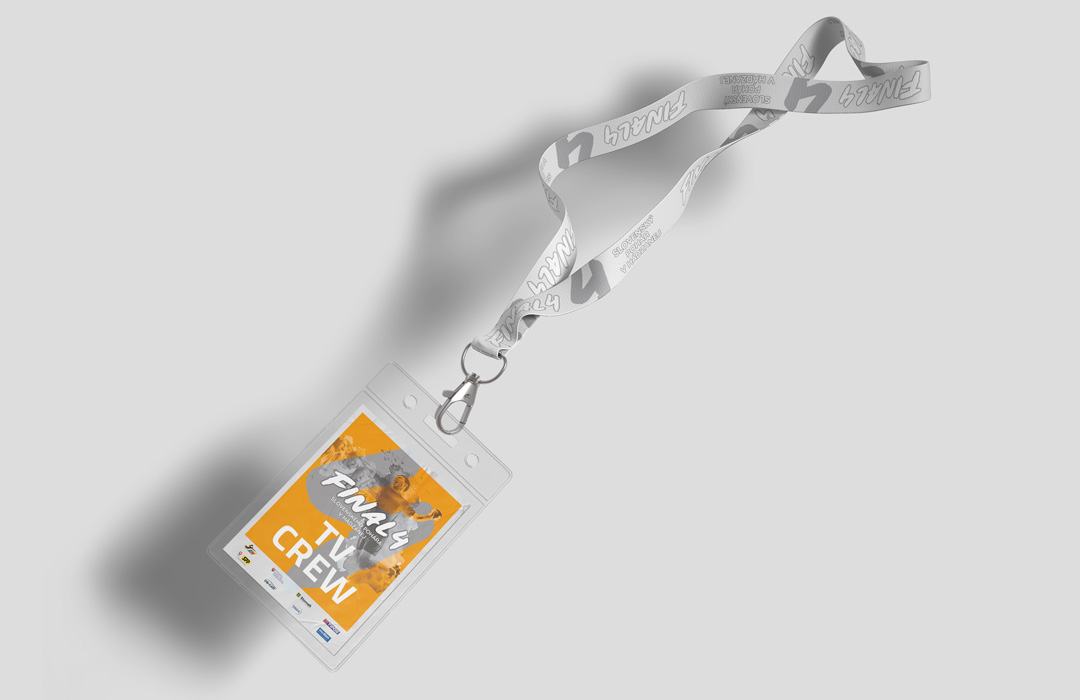 Tag for organizational team